When do I need to migrate?
If the old design draft is no longer iterated, no changes are required. Using the new
Semi Variants
will not affect the old designs.
If the new design draft is copied from the original design draft, it is necessary to replace the Semi components in the design draft with the new Semi Variants.
How to replace?
Swap library
Use the Figma swap library function to replace the component library referenced by the current file with the latest Semi component library.
Step1: Find the old component library used in the current file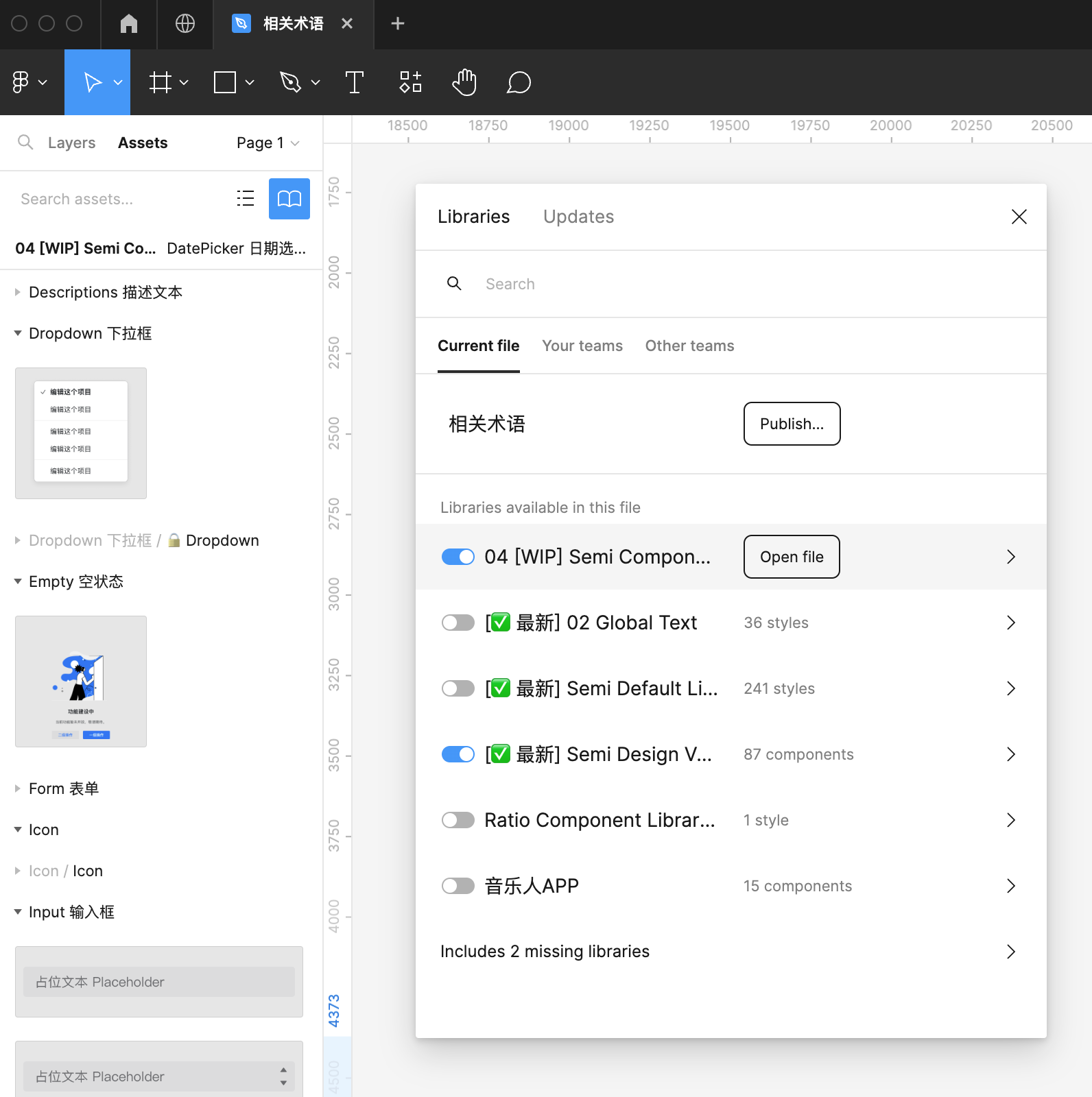 Step2: Click the swap button in the lower right corner to replace the old component in the current file with the new component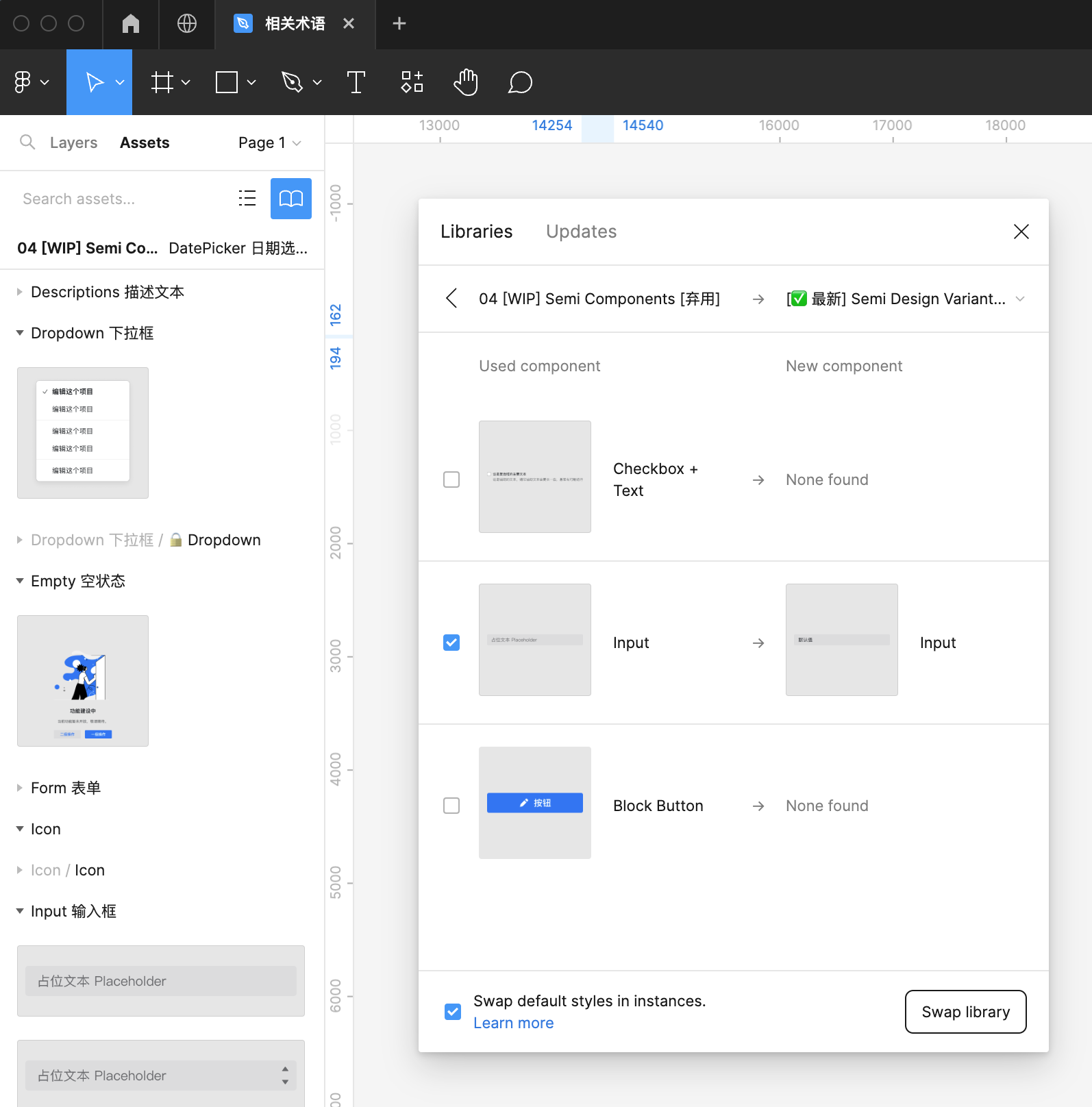 Manual Replacement
Manually replace the old Semi component in the draft with the new variant.
Step1: Select the instance node

Step2: Switch the current instance to the instance corresponding to the latest Variants of Semi through Swap Instance on the right panel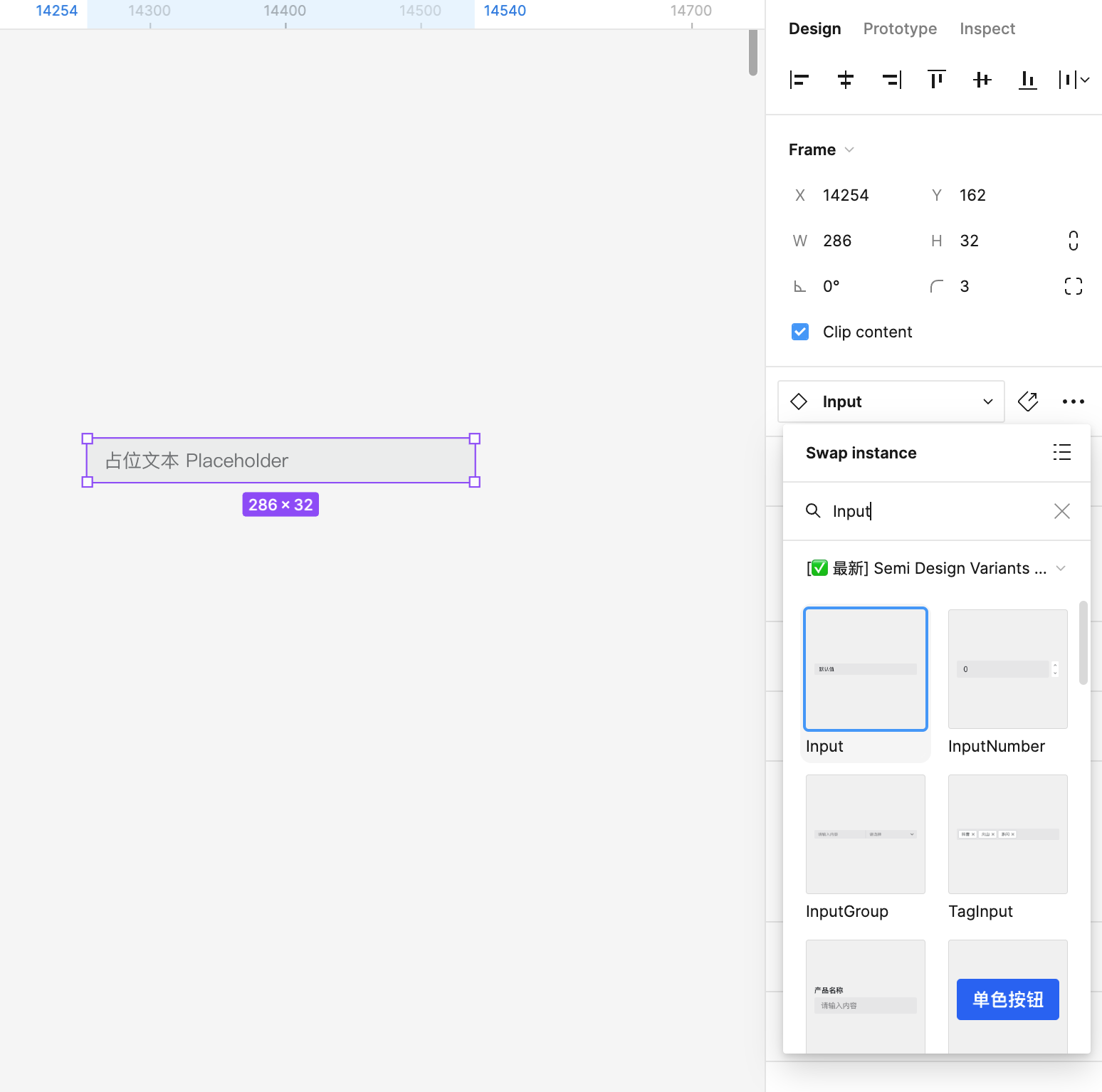 FAQ
New Variants have some visually invisible redundant layers
These layers exist on the DOM level. When drawing on the Figma layer, these layers need to occupy space and have not been removed yet.
The popup layer component only has the default size?
In order to avoid too many variants, we have filtered some component expansion and non-default size variants, and these updates hardly affect the use.